5 of the Best Motocross Tracks for Your Dirt Bike and ATV

1. Durhamtown Off Road Resort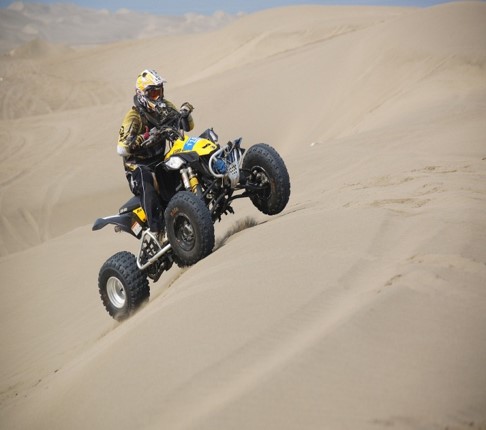 Durhamtown is "Disney on Dirt"! Catering to off road customers of all ages, experience, and skill, Durhamtown Off Road Resort is the perfect place to ride your dirt bike or ATV with 14 tracks and 150 miles of trails.
"This farm was given to my great-great-great-great grandfather by George Washington for fighting in the revolutionary war and has been in the family since 1793. My parents and grandparents were always hosting gatherings here my whole life so I have continued on sharing this property with as many as possible." – Mike McCommons, Owner of Durhamtown Off Road Resort
Considered a favorite among customers and employees alike, the Baja Style GP Track is very wide with rolling high speed jumps, a high Talladega Turn on a hillside, and a long hill step up followed by a long step-down. The width and diversity of this track allows riders of all ages and skill to enjoy the track at their own pace and on a variety of vehicles.
There are several tracks for experienced MX racing, the largest of these tracks, being "The Bomber", has been used to host multiple MX series and was built by Mark Barnett and Glenn Bates. Barnett and Bates also constructed a technical, Red Bull style straight rhythm course at Durhamtown Off Road Resort which can be described as a drag strip with jumps.
Durhamtown also provides an equal off road experience for families and kids with their Armadillo track (8 years & younger) and Peewee Youth Track (13 years & younger). The Armadillo track features 2-3 foot high rollers while the Peewee track provides a 50% scaled back MX track for beginners. Additionally, there are approximately 50 miles of fun trails with small jumps throughout that families can enjoy.
With its quality customer service, fun variety of outdoor activities, and miles of motocross trails and tracks, you need to visit Durhamtown Off Road Resort and begin your off road experience today!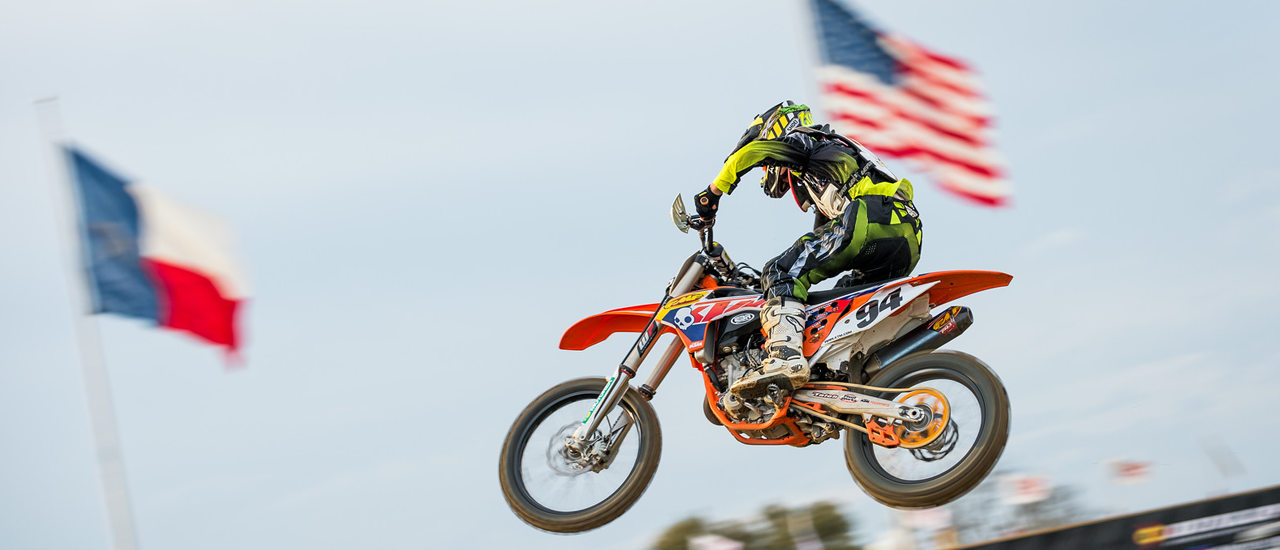 2. Freestone County Raceway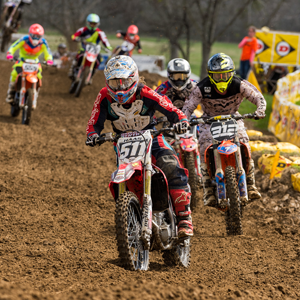 Established on the 1,150 acres of Miller Ranch in Wortham, Texas, Freestone County Raceway provides a motocross experience unlike any other in the country. Promoter of some of the largest amateur series in America, Freestone Raceway continually strives to make racing fair, safe, and fun on their two motocross tracks and numerous off-road trails.
Also known as the Pro National Track, the Freestone Raceway , one of the two motocross tracks at Freestone, is constructed of lovely dirt that provides a natural quality that is great for riding and beautiful to behold. The track is a favorite among riders because it gives amateur riders the opportunity to ride on a motocross track ridden by professionals of the past and present.
The second motocross track available at Freestone is the Freestone County Raceway (the Night or Amateur track) . Established in 2000, seven years before the National Track was constructed, the Amateur track is considered to be one of the best lit amateur night racing tracks in the United States.
Freestone MX Raceway hosts a variety of events and races throughout the year including the world's only James Stewart AMA Spring Championship and Texas's largest amateur series since 2006, the AMA Texas Winter Series.
Additionally, Freestone is constantly striving to improve itself and the sport of motocross racing by providing customers, riders, and avid fans with advancements, such as, the active Freestone County Raceway iPhone app which allows users to listen to live race audio, view news updates, and read social media posts all on one mobile app.
Although the National Track and Night Track are not open for practice on a regular basis, the Freestone facility offers much more than just another dirt track to ride upon. Freestone provides the young riders of Texas and the United States with a place to push the limits; a place to grow up; a place centered around family and togetherness; a place where lives are changed for the better.
Kids become adults, amateurs become professionals, and customers become family right here on the tracks at Freestone County Raceway. Visit Freestone County Raceway to learn more and join the other young riders enjoying Freestone today!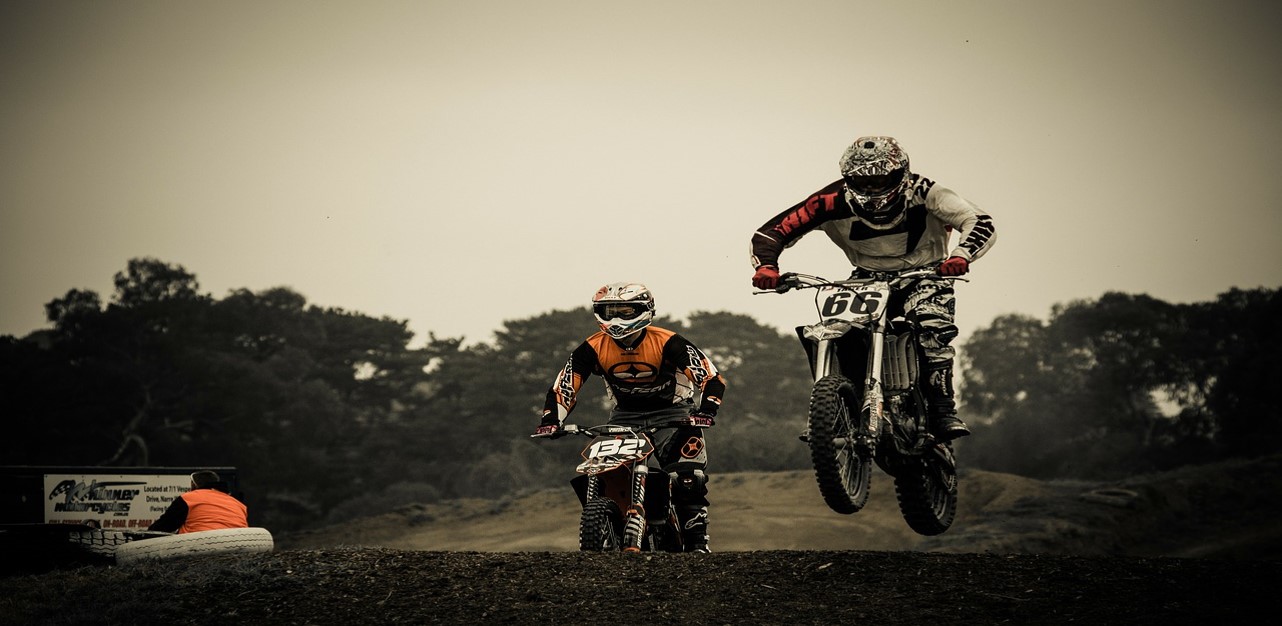 3. Budds Creek Race Track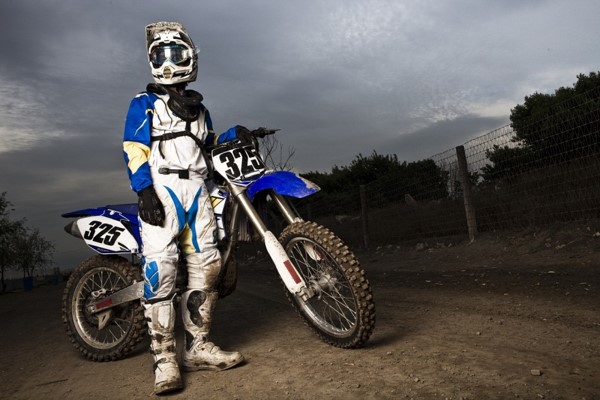 Started in 1973, the Budds Creek Race Track in Southern Maryland has become world-renowned for accommodating incredible motocross events and races, including three World Championships, the 125, 250 and 500 AMA Nationals, and the Motocross Des Nations in 2007. This year Budds Creek will be the host of the Pro National Race on June 27th, an event expected to draw eight to ten thousand visitors.
Budds Creek Race Track has some of the nicest amenities of any motocross track in the world. With showers and bathrooms at the Tower Club House, an advanced irrigation system, and the capability of housing over five thousand RVs, Budds Creek allows competitors and visitors to easily enjoy themselves for days on end.
Considered the most popular track for amateurs and professionals alike, the Budds Creek Race Track is a perfect medium of fun and fierce competition. The track is safe and fun for riders varying in skill and experience with the track's natural terrain and exciting multitude of table top jumps.
Budds Creek opens their motocross tracks to the public during the first week of each month. Allowing a maximum of ten riders on the track at a given time, Budds Creek gives each group of riders, be they riding dirt bikes, ATVs, or Quads, fifteen minute time slots to ride and experience the track(s).
Want more time for you and your friends to enjoy the motocross tracks at Budds Creek? Since 2008, Budds Creek has allowed customers to privately rent the Budds Creek Motocross Track for $400 on any given weekday. Be sure to take advantage of the Summer Special and rent the BC Motocross Track for just $300 during the months of July and August.
Grab your dirt bike or ATV and visit Budds Creek Race Track to get in on all the fun and action!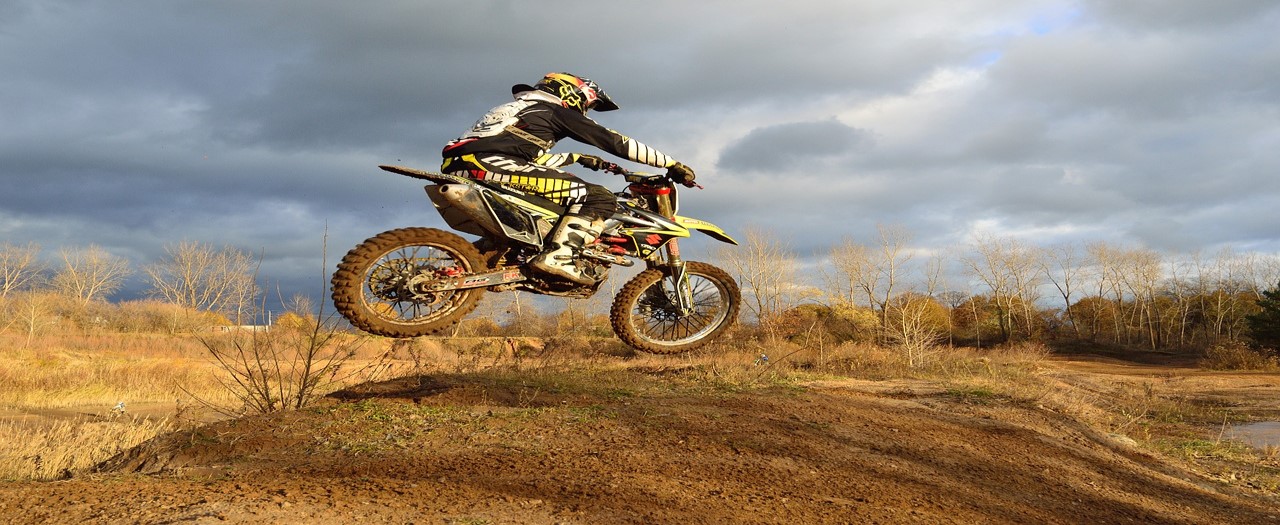 4. Club MX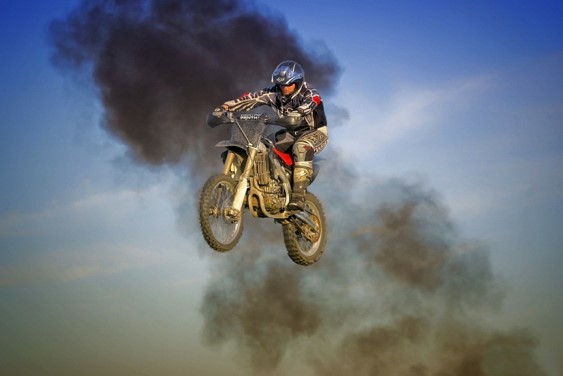 Providing some of the best motocross training in the country, Club MX is primarily known for its intense tracks, its passionate staff, and its ability to transform amateur motocross riders into champions. Many motocross enthusiasts assume that Club MX is purely a private training camp when in actuality Club MX has a Practice Facility that was created for the public to use and enjoy.
The Practice Facility caters to riders of all levels by offering a motocross track that is both safe and challenging to beginning and professional riders. With its constantly changing terrain level, the Practice Facility track is natural, rough, and demanding due to the multitude of obstacles and the soil's varying transition from sand, to clay, to black soil. Additionally, riders will have to navigate a series of obstacles that include table top jumps, a big sand roller section, and a big finishing jump.
Those who are members of Club MX have access to the Training Facility which provides three large motocross tracks, a handful of small corner tracks, oval tracks, and more. But ALL customers, members and non-members, have access to the other fun activities at Club MX: two fishing ponds, a mountain bike trail, hiking trails, swimming pool, volley ball courts, a fully functioning clubhouse, and an upcoming wake boarding park called ClubWake. Just to name a few!
To truly experience everything that Club MX has to offer it is recommended that you stay at Club MX for a week or longer. There are several housing options that allow visitors to experience Club MX for this extended time period. (1) Club MX provides full RV sites (30, 50 Amp hookups, septic, and water) for $25 a day. (2) Three onsite, fully equipped cabins exclusively for members only. (3) The nearby town of Chesterfield, SC provides a multitude of accommodation options.
Club MX is a great place to visit due to the passionate people working their daily. Everybody involved, from the instructors to the owners, grew up racing motocross and competed at a high level at one time or another. There is a good chance you will catch the employees of Club MX hitting up the local tracks on the weekends, enjoying the sport that has shaped their lives for the better. Club MX is all about helping you do what you love! So visit Club MX and learn how you can get involved today!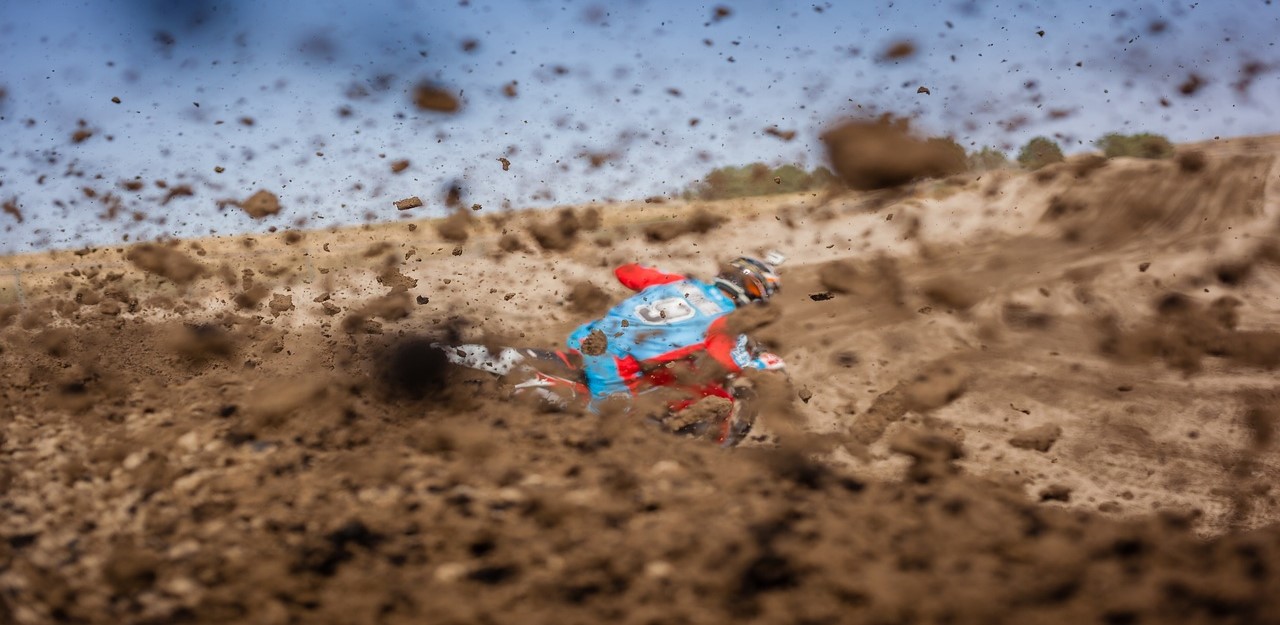 5. Evansville MX Park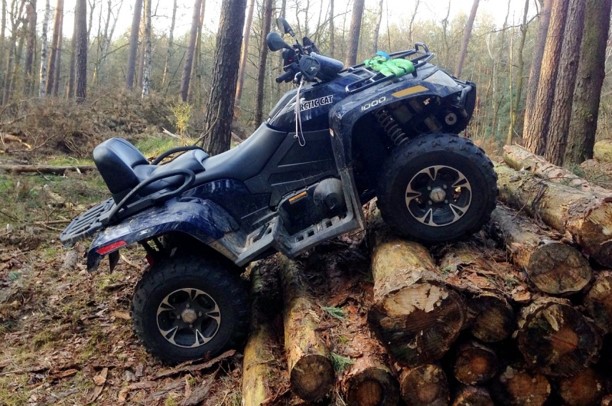 Located in Berwick, Pennsylvania, Evansville MX Park thrives on making the sport of motocross customer oriented, family friendly, and safe as possible. Fully equipped with multiple Motocross and Supercross tracks, night lights, and a massive grand stand, riders and spectators alike can easily indulge their love of motocross at Evansville MX Park.
Evansville MX Park caters to riders of all ages and skill levels with their open practice sessions, helpful classes, competitive Saturday Race Nights, and the intense motocross series that take place throughout the year. Both the Motocross and Supercross tracks allow riders to go at their own pace or push their limits in an environment that is safe and fun.
The Motocross and Supercross tracks are each unique in their terrain and construction providing riders with a different experience and challenge each time they practice and race. Mainly composed of clay, the Supercross track rests under sports lighting with a rhythm section, safe table top jumps, and a large jump near the grand stand. This year, the Supercross track is host to the Ultra SX Series while the Motocross is mainly supporting the Mainline Series.
If you are worried about not being able to see all the action there is no need to worry. Spectators can see the Supercross track from nearly anywhere on Evansville Park!
Evansville MX Park offers more than simply a location to race and ride your dirt bike or ATV. Evansville MX Park is about fun, safety, and bonding for the family and competitors that frequently occupy the grounds of Evansville MX Park. Owned and managed by those who were born in to the sport of motocross, their love and passion is fostered and shared among not "customers ", but the fellow riders who love the sport as much as they do.
Visit Evansville MX Park today and discover motocross as it should be: family friendly, competitive, fun, and safe.